Latin America has recently become one of the top destinations for mobile advertisers looking to develop their business. With more than 383 million mobile internet users, Latin America is now one of the most promising emerging markets for marketers. However, similar to Southeast Asia, each country has a distinct culture and mobile audience, and it is important to localize your marketing message or focus on a single country to start. 
Global apps and brands have been successful in the region, with 6 Latin American countries making it to the top 10 fastest-growing digital ad markets worldwide. Much of this growth is made possible by higher than average social media consumption and willingness to purchase. 
Brazil, for example, is possibly the best place for advertisers to start, given its domination in both the ad market and the level of consumer spending. Accounting for more than 35% of consumer spending on mobile apps, Brazil has developed quickly and has been a hotbed for both social media and gaming apps. The biggest winner from this social media boom has been short-form video – namely TikTok and lesser known rival, Kwai.
While TikTok now seems ubiquitous in the social space, Kwai has carved out a niche in LATAM. For context, Kwai is now the fastest-growing app in Brazil, with more than 45 monthly active users. Kwai is owned by Chinese developer Kuaishou, and the app now has a stronghold on the market, becoming extremely popular amongst Brazil's semi-rural and rural population. For brands and apps, Kwai for Business offers similar ad formats and targeting granularity to TikTok, although typically much less expensive. 
Short-form video is driven by creator content, and engagement is critical to success. Local influencer campaigns can be an inexpensive method to get your business on the map and coupled with organic or paid hashtag challenges, presents a high ROI. 
As for in-feed ads, gaming apps are beginning to see success – up to 70% of downloads are from paid channels. Creating incentives has always been a converting formula for gaming in particular, and short-form video in-feed ads now provide incentive cards with immersive CTA buttons and gaming cards to highlight your gameplay.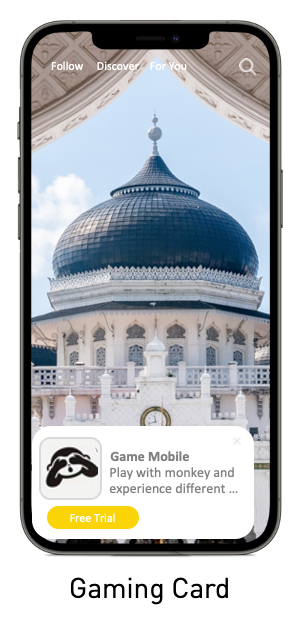 Hypercasual games lead the race in LATAM – making up 32% of overall game downloads, with simulation and action games in close pursuit. Interestingly, 70% of the LATAM population are Android users, so pay close attention to how you allocate your ad budget.  
Looking to start advertising?
As one of the top global short-form media performance ad agencies, we have the access and experience to help you expand your advertising channels, grow your business and bring awareness to a whole new segment of mobile users. Our team has countless experiences promoting and converting high-quality mobile gaming users globally and can help you build a LATAM mobile strategy that sees results. As an official TikTok and Kwai marketing partner, we have access to the latest trends and can equip you with unique creatives to help boost engagement.