App and mobile game developers, rightly, see China as a tough nut to crack. Although the market size is certainly enticing, taking an international product and adapting it for domestic consumption can be tricky.
However, those looking for inspiration don't need to look as far as they might think. Many of the biggest brands in the West – such as Starbucks, Adidas, Dove, MW, Swarovski, Pizza Hut and H&M – have all had huge success in the world's biggest consumer market.
So what exactly is helping them succeed? And what lessons can we take from their success? Let's have a look.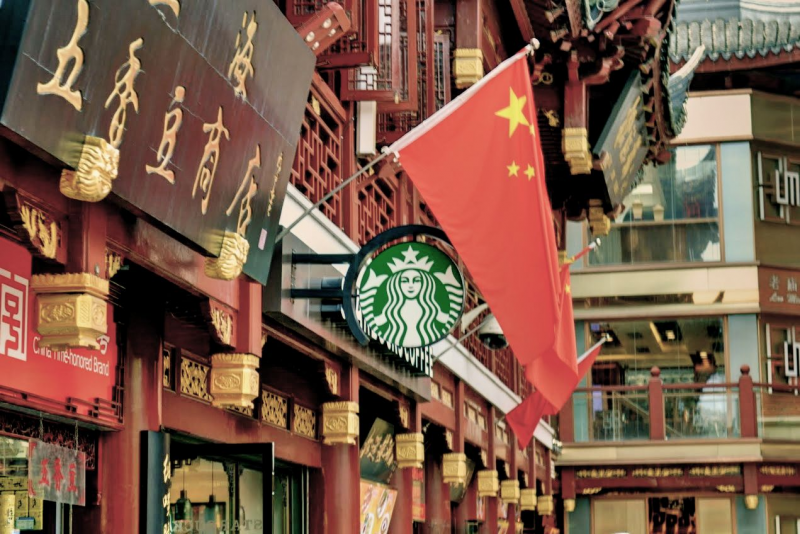 Brands do better than platforms
Let's start with the bad news: tech companies don't do particularly well in the Chinese market. Take e-commerce as an example. Despite it being an over $1 trillion industry in China, Amazon has only one per cent of the market share while Alibaba and JD hold around 55% and 25% of the market.
Due to censorship and the political climate, the Chinese are used to opting for local services and therefore tend to prefer them. Common names in the west such as Spotify, Groupon and Netflix have all been replaced by QQmusic, Meituan and iQiyi. This means that Western platforms tend to struggle against well funded, politically approved domestic rivals.
However, those platforms do sell Western brands because consumers in China still recognise their perceived brand values.
While Chinese platforms have the edge in distribution, Chinese companies are still learning what it means to have a brand identity and why that's beneficial.
But Western brands, which have a stronger track record, don't have that problem. Starbucks pitch that it isn't just selling coffee – it's selling a lifestyle – resonates with Chinese consumers as well as it does in the West. This suggests a powerful brand can cut through the noise.
Brands are key to beating the copycats
Copycats are a notorious problem faced by Western companies when releasing their apps or games in the Chinese market.
China's looser interpretations of intellectual property law and patchwork digital distribution environment makes it easier for copycats to thrive. And with games in particular difficult to copyright at the best of times in the West, defending your title against domestic copycats can feel like a nightmare.
However, the top brands are leading the way in beating the cloners to the punch in the Chinese market.
The Drum outlined how they're doing that in an article written in early 2019. On a practical level, brands are taking precautions to register their online identities as early as possible (e.g. grabbing domain names) to prevent 'cybersquatting' by copycats. And in one instance, the brand Supreme Italia even managed to set themselves up as the 'counterfeiters' – selling their branded products in China by stealing the thunder of potential copycats.However, the main reason brands can defend themselves from copycats is that they have a deeper identity behind them. By having distinct values, demonstrating them globally and taking advantage of China's gradually strengthening IP laws – which are becoming tougher since China has become integrated closer with the global market – they're able to defend themselves.So for app and game developers, combining practical technical steps to stop copycatting with a strong brand identity is a good way to get ahead in the territory.
Working with a Chinese partner is critical
All apps and games that have had success in the Chinese market had one thing in common: they all worked closely with a local partner.
Western brands like Adidas and BMW use Chinese e-commerce such as Alibaba's platforms to sell their products. So it's no surprise that mobile apps and games too need to use Chinese specific distribution avenues to get to consumers.
A Chinese publisher will have valuable insight into the domestic app stores, they will have experience navigating the regulatory red tape and know exactly what changes to make to ensure the best returns on investment.
It is important to find a partner that understands your game and your company well, and is a partner you can trust 100%. Finding a partner is a challenge in and of itself, but one worth the effort to help you crack the market.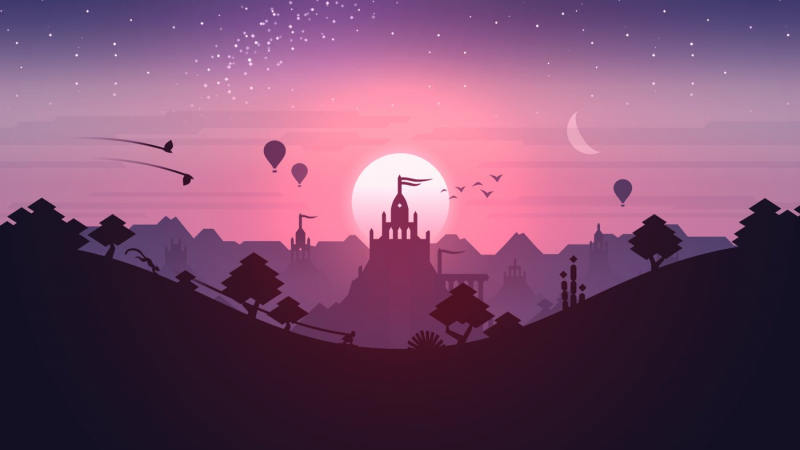 Premium games stand out
Finally, at the opposite end of the scale, brands of a different kind have a value in China's premium mobile game market.
Look at the top grossing games in China in the free to play space and you'll see the name Tencent and NetEase fighting it off in the top ten charts. Chinese games do exceedingly well in terms of profits and downloads while Western games struggle to penetrate the market.
But if you look at the paid game charts in China, you see something else entirely.
The top ten most downloaded premium games are all Western titles. For example, Alto's Odyssey by Noodlecake Studios, Rebel by Ndemic and Hidden Folks by Adriaan de Jongh are in the top ten download charts for premium games, Rebel and Alto's Odyssey coming first and second respectively.
And the reason for it is similar to the reason why a brand does well in China: these products have a deeper value to them that resonates across the continent.
By refusing to compromise the core style of the product – specifically mechanics and art style – but giving way on localisation, independently made premium games are able to capture the appeal of Chinese consumers in a way free to play titles haven't.
This suggests that the biggest companies should look to their indie friends for some tips on cracking the Chinese market.
Conclusion
The reason why Western brands succeed in China in a way that other apps or services don't is simple; the values behind those brands resonate with Chinese consumers as much as they do in the rest of the world.
For app and game developers, the lesson is to make sure that you develop the brand to succeed in the market. For companies building a platform, this is easier said than done and will likely involve a compromise with a domestic provider to enter the sector.
But for those creating an app or game – or looking to distribute a product in China – the clear outcome of this piece is that building a memorable, definable brand (regardless of your business size) will allow you to punch through the noise.
You'll still need help from local networks, partners and distribution channels to enter the market successfully. But sporting a clearly defined brand identity, which is tough to copy but still sought after, will give you the best foundation to break out in China.