Bilibili is one of China's hottest emerging video platforms. But what is Bilibili? And how can advertisers leverage it properly to reach massive Gen Z audiences in China? In this guide, we outline how Bilibili works and current trends for the video platform. We also share a handful of best practices to help mobile marketers make the most out of the platform. But first, let's get to know what Bilibili really does.
What is Bilibili?
Bilibili is a video-sharing platform that hosts user-generated content for anyone to watch. Bilibili's content tends to be about gaming, animation, and comics. However, the number of popular genres of video is changing as the platform grows in popularity, mostly related to lifestyle and beauty. In essence, Bilibili is the YouTube of China.
The app was launched in 2009 by Shanghai-based Bilibili Group. Known to users affectionately as "B station", Bilibili took over a decade to reach that critical mass of users that pushed the platform into the limelight.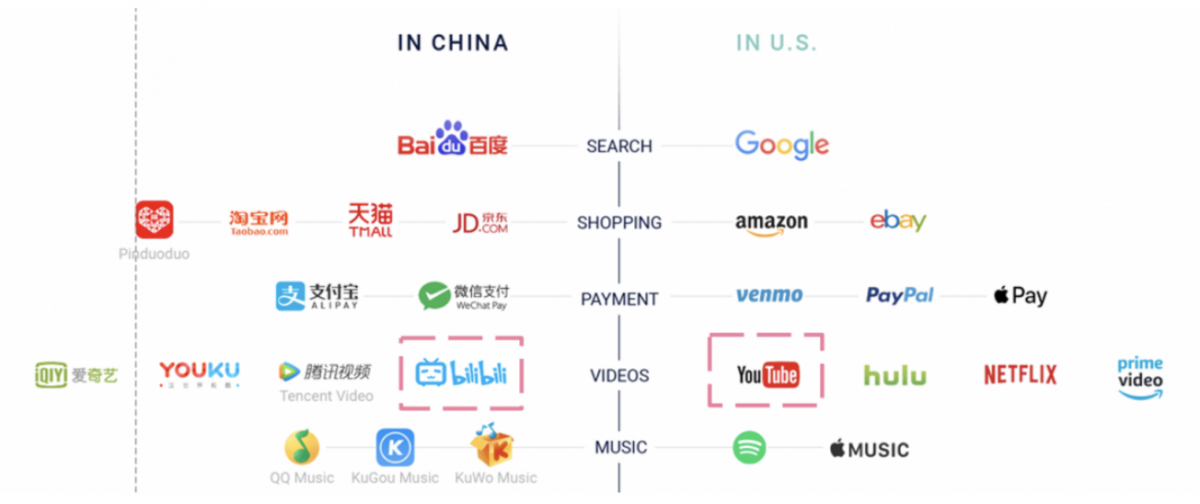 Who Uses Bilibili?
According to Bilibili's 2022 financial report, the platform "had an average of 314.5 million monthly active users (MAU) and 86.5 million daily active users (DAU)". This figure was a 25% and 29% leap above 2021 (for context, this figure is somewhat dwarfed by YouTube's 2.7 billion MAUs, though the platform is growing rapidly).
Bilibili's focus is squarely on Gen Z, who in 2019 represented 59% of China's online entertainment market. As of today, the platform has 195 million official members.
Bilibili relies on users to generate content (known as UGC). In 2022, UGC contributes 94.6% of the total video views submitted by approximately 3.7 million monthly active content creators. Content formats are diversifying, with livestreaming and stories added in 2022. Licensed content is also a growing area for the platform.
Bilibili's community is highly engaged and sticky. Currently, the platform has a consistent 80%+ 12-month retention rate. And users average 94 minutes on the Bilibili per day, meaning someone, somewhere, is always using the app. The platform is even beating out some television broadcasts. Bilibili's New Year Gala livestream generated over 44 million views in one day, surpassing the national TV network's New Year gala (33 million).
What Do Users Say They Like About Bilibili?
What is Bilibili to its audience? Well, many things. User-generated content is just one aspect that users love. Can, a 21-year-old student and content creator on the platform says, "I prefer Bilibili because I can watch interesting videos from people with similar interests, which inspires me to create my own content. I like that I have a platform dedicated to that."
Not only does Bilibili allow anyone to upload content — it also rewards its most popular stars who often have tight-knit communities of loyal fans. These professionals work closely with Bilibili, even receiving daily insights on trending topics they can make content about. This tactic is key to the company's strategy of ensuring loyalty and getting users to become paid subscribers.
Bilibili also famously pioneered an innovative community feature called bullet comments. This feature allows users to leave a quick comment on a video they're watching – the comments basically shoot from the side of the screen, hence the name "bullet comments."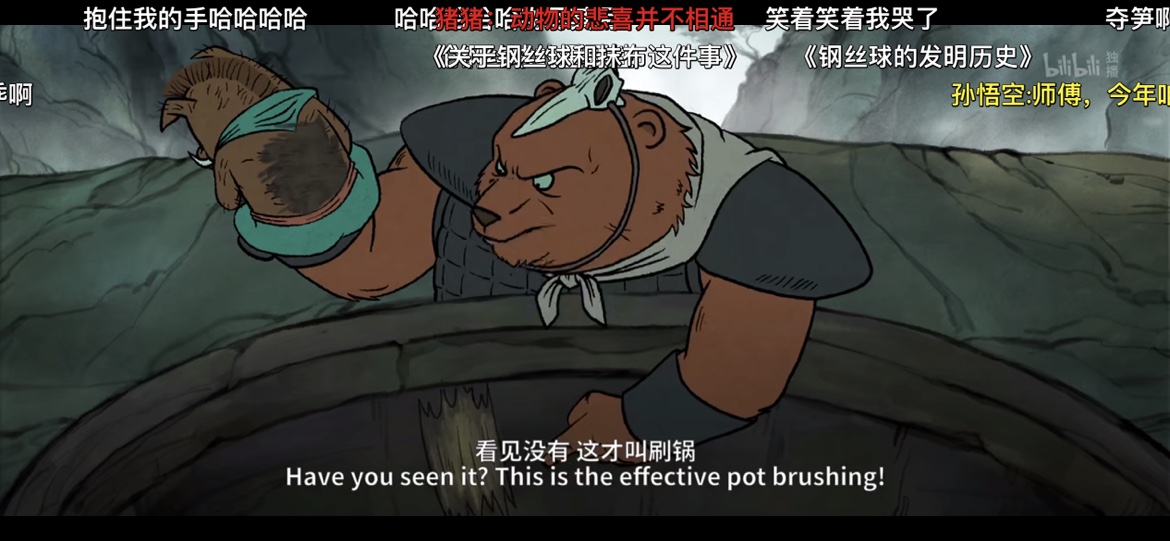 20-year-old student Haojing says she sticks around because of that: "Bilibili's bullet comments are really funny. That makes it stand out compared to other video platforms."
Bilibili's UX is another point of favor that stands out. Its navigation and recommendation system provides users with the content they actually want to watch. Qingyun, a marketer in Guangzhou, says she logs in to Bilibili daily: "Bilibili has a better user experience and the content they provide is relevant to me. Plus, the bullet comments are really good!"
How Does Bilibili Generate Revenue?
According to Bilibili's 2022 financial report, the company generated ¥21.9 B ($3 B) in a single year. This was an increase of 13% from ¥19.4 B ($2.72 B) in 2021. But where does this come from?
As late as 2019, mobile gaming was Bilibili's only source of revenue. But, in 2022, mobile gaming only accounted for 22.83% of the total share. Now, advertising (23.29%), e-commerce (14.16%), and 'value-added services' (39.73%) have taken more of the share of revenue.
Bilibili is a coveted destination for advertising in China. The platform itself describes its audience as "a golden cohort that advertisers pursue very strongly." And, as users have aged, so have their preferences and disposable income, which makes Bilibili more attractive to companies ready to advertise cars and home appliances, among other more expensive items.
Bilibili's revenue from value-added services (VAS) is increasing fast — growing 25.7% since 2021. The platform is investing in livestreaming, which has caught the imagination and attention of users and creators alike. Further, more exclusive long-form content was launched, including multiple Chinese anime titles. By the end of 2022, Bilibili's premium memberships reached 21.4 million.
Finally, as a public company, Bilibili receives investment from many organizations, including both Alibaba and Tencent, who are significant shareholders. It has been reported that Sony also holds a 4.98% stake in the company.
How Can Mobile Marketers Make The Most of Bilibili?
Given that Bilibili has multiple means of generating revenue, it's no surprise that marketers have many means to get the most out of the platform and get their brand in front of key audiences.
Besides creating a branded account, Bilibili features many ways for advertisers to reach users. From e-commerce integration and direct advertising to being able to work with some of the platform's top influencers, Bililbili has multiple options. Here we break down each to show you how to use Bilibili for marketing.
If you want to learn more about marketing in China, we have plenty of resources to help. Browse our blog to explore China's app marketing options.
Bilibili's Direct Advertising Options
There are several options for direct advertising on Bilibili — not only video ads but also static images.
For performance, Bilibili offers In-feed Ads. These ads encourage users to follow brand accounts, download apps, or drive users to a landing page. The creative can be a static image, gif, or video. Native ads are a popular feature.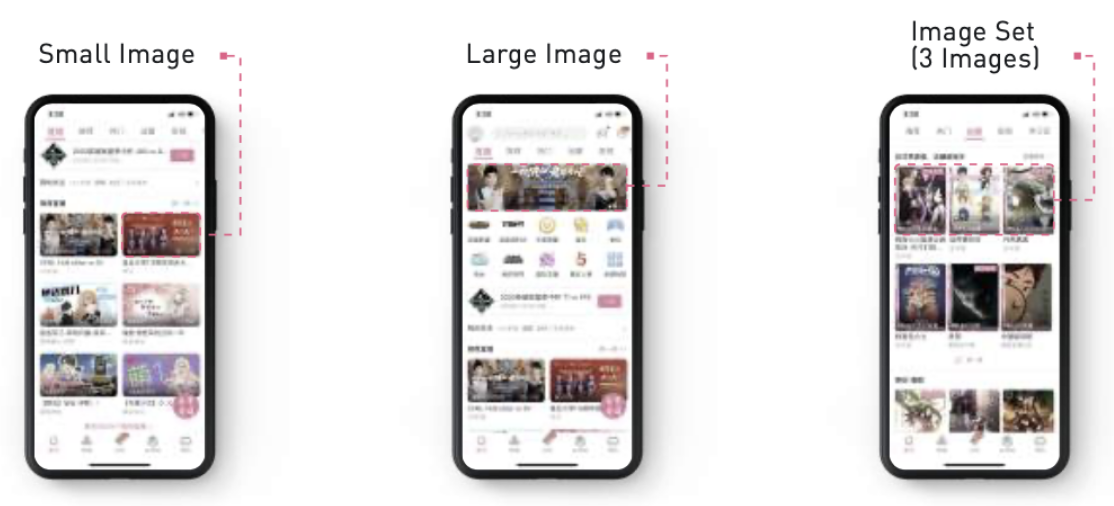 Video page banner ads are located under the video itself, above the next relevant videos that users can play.
Brands can use "Splash Screen Ads" for branding. This type of ad usually appears when users open Bilibili.
Bilibili has a specific display advertising platform called Qifei (起飞). The platform allows marketers to display video advertising to users watching Bilibili. Videos using Qifei will be shown with a "creative promotion" icon, which is slightly different from the typical 'ad' icon.
Surprisingly, Bilibili doesn't show in-video ads, making it a different experience from most competitors in the market. Users, such as Octavia, say that this is "one of the reasons that I love using Bilibili," suggesting that "that's how Bilibili won the market in its initial stages of launch."
Collaborating With Influencers and KOLs on Bilibili
Bilibili provides unique built-in tools for brands to connect with influencers, such as Yaoyue (Invite) and Xuanshang (Reward). Yaoyue enables collaborations through Bilibili's KOL selection platform, Huahuo, where influencers link products in their videos to the brand's website. Xuanshang is exclusive to KOLs with over 10,000 followers, allowing them to promote products from a brand for a commission.
Bilibili's UP Community
Utilizing creative videos from Bilibili's UP (Uploader) community is an effective way for brands to advertise. UP has helped many companies establish a strong presence in the minds of consumers. That's because the top UPs (content creators or uploaders) on Bilibili hold significant influence. A UPs' dedicated fanbase and strong viewer loyalty make them ideal choices for reliable promotional results.
To identify suitable UPs for advertising, brands should consider fan demographics of the selected UPs. Understanding whether the UP's fanbase aligns with the brand's target audience is crucial for effective marketing. Another helpful benchmark is the ranking list. This list provides insights into industry-specific UP rankings based on their recent performance in terms of followers, views, likes, favorites, and shares. By analyzing this data, brands can identify active industry KOLs and high-quality UP owners. Additionally, monitoring the UPs' recent growth in followers can reveal trending indicators and help identify UPs who are currently experiencing a surge in popularity.
Brands should also consider the quality of their content, evaluate whether the UP consistently creates trendy videos, and assess the historical performance of their product promotion videos. Engagement is another crucial factor that indicates a UP's effectiveness in promoting products to the audience.
One example of Bilibili's advertising success is demonstrated through a partnership with the UP creator "林捂捂" for the brand "韶音耳机" (Shao Yin Earphones). In this campaign, the UP creator integrated a promotion of "韶音耳机" into her personal weight loss journey. By narrating her weight loss experience and incorporating the product's features, she registered the labels of "sporty" and "comfortable" associated with "韶音耳机" into the minds of viewers.
New Products to Support UP
Bilibili has taken a step further to cater to advertisers looking for effective promotional strategies by introducing "Story Mode," a vertical-screen option designed for performance-based advertising. This feature displays ads in-between videos as users scroll, making it an ideal format for advertisers seeking tangible results. The success of "Story Mode" is evident as it achieved a 28% user engagement rate by the end of 2022, with users spending an average of 96 minutes on the platform daily.
In 2022, Bilibili further expanded its advertising capabilities by launching "小黄车" (Xiao Huang Che), a feature that enabled a vast number of UP creators to engage in live-streaming e-commerce, to promote products directly and sell to their audiences in real-time. Currently, the most popular products sold on Bilibili are cosmetics and skin care products.
By leveraging the creativity and influence of Bilibili's UP community, advertisers can connect with their target audience and build brand recognition through engaging and relatable content.
Influencers in More Detail
Bilibili is a platform dedicated to a specific type of influencer: key opinion leaders (or KOLs for short).
What Is a KOL?
A KOL, or key-opinion leader, is an online influencer with deep expertise or experience in or around a certain topic, such as PC parts, cars, or luxury goods. KOLs know more about a subject (or, rather, object) than a typical person and can talk passionately or with a more informed understanding. KOLs will typically review products, which makes them a good target for campaigns.
The big difference between KOLs and influencers is that while all KOLs are technically influencers, not all influencers are KOLs. You can use influencers to promote your product, but they might not know anything about the product beforehand. KOLs will likely be much more informed.
For more on KOL Marketing and KOL Strategy, read up on our article series.
You Can Get More From Bilibili with Nativex
Still wanting to know more on what Bilibili is? For advertisers looking to use Bilibili for their next campaign, we can help. Nativex is a certified and core ad agency for Bilibili and our expertise in the Chinese mobile ecosystem means we know exactly how to make the best of this platform. With our support, you can generate the ROI you're looking for, and by working with us, you get instant access to some exclusive benefits, including localized creatives, early access to new features, and exclusive platform insights.
As Bilibili continues to expand outside of ACG, there are major new opportunities for advertisers. And Bilibili's strong focus on communities allows advertisers to target the audience that is right for their product. Get in touch with us today and get your next (or first) Bililbili campaign running with Nativex.
For more insight into China's social media app marketing, take a look at our latest posts on the topic, including What is Xiaohongshu?, What is Wechat?, What is Kuaishou?, What is Douyin? and What is Weibo? . Keep your eye on our marketing in APAC blog for more.