Nativex has just released XMP, a new tool that the company's media buying team has been using internally to improve campaign performance for its over 2,000 advertising partners.
XMP is the first multi-channel media buying tool that connects top media between China and the Western markets. Built by the Nativex media buying experts for media buyers, XMP allows media buyers to streamline complex campaign workflows across platforms like Snapchat, Douyin, WeChat, and Kuaishou.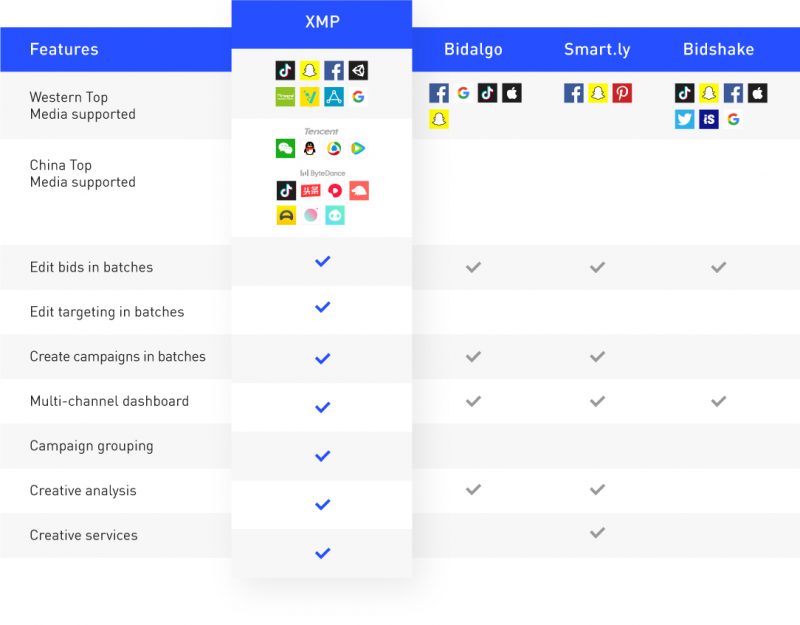 Key XMP features compared to other media buying tools
The future of media buying
XMP by Nativex takes the media buying concept you're familiar with and gives it a significant set of upgrades. 
One key feature is the ability to create automated workflows for a scalable campaign management experience. This allows XMP users to create, distribute, and manage their workflows across the most engaging media, all from one platform. XMP allows media buyers to split ad sets by targeting, placement, and creatives, while also enabling them to create over 100 ads in batches. With one-click edit & duplicate functionality for their bids, budgets, and targeting, XMP users, combined with AI-powered ad set naming, XMP users can increase their overall efficiency by up to 1,000%.
XMP also features end-to-end creative insights for an optimized ad experience. Media buyers gain full transparency and granularity over the creative components of their campaigns. XMP allows users to pick the best-performing templates or request exclusive designs from our talented creative team, and thanks to cloud-based asset management, campaigns can be easily launched at scale. Once launched, campaigns can be reviewed and optimized against key metrics including CTR, CVR, and cost.
As a performance-based media buying tool, XMP's AI-powered optimization features focus on ROI, ROAS, and LTV. XMP is integrated with the best MMPs in the industry including Tenjin, AppsFlyer, and Adjust. Third-party attribution data is always available, providing media buyers with an extra layer of optimization and allowing them to configure tracking links straight from the XMP platform itself.
For more information on XMP capabilities please see the XMP announcement blog.
30-day free trial 
As part of the launch, Nativex is offering  a 30-day free trial. No credit card is required.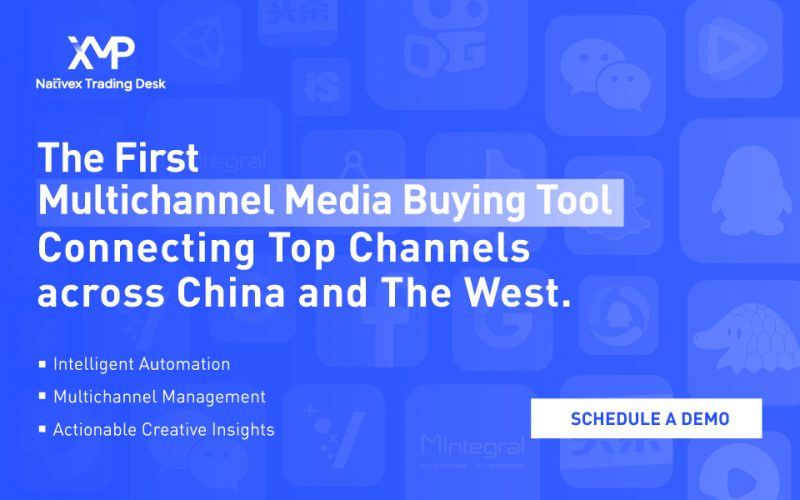 Full support from the Nativex Media Buying team
Nativex is a certified ad service provider for key media and attribution partners. As part of the package, Nativex provides a wide range of support to ensure its partners can take full advantage of all XMP features.
Nativex partners who encounter any issues around campaign metrics, ad creatives, automation rules, or more, are encouraged to use the Contact Us form. The company is looking for ways to constantly improve and optimize XMP, so any trial users can send feedback or suggestions using the channel mentioned above. Please note that, since XMP is a self-serve tool, there is no risk of data breaches or losses associated with using it, so all user data is protected at all times.
For more information on XMP, please schedule a demo with the Nativex team today.